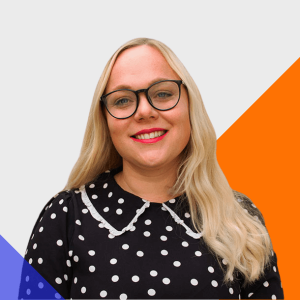 Michelle Turberville
(she/her)
Senior Consultant
Joined Quirk in July 2022
From Bedfont, England
"People will forget what you said, people will forget what you did, but people will never forget how you made them feel."
Can you describe what you do at Quirk in 5 words?
Facilitating those light bulb moments.
How did you come to join the Quirk team?
I started off as a graphic design assistant after leaving school, but soon joined the Ministry of Defence as a 'Geospatial Analyst', where I stayed for the next 19 years. The first half of my stay at the MOD was focused on producing those geospatial products for the Armed Forces, which was hugely interesting, but it was the second half of my MOD pursuit where I really found my 'thing'. I went into the Learning and Development section to train new recruits coming into the MOD. I have not left L&D since. After the MOD, I briefly worked in an NHS Trust in their Organisational Development and Learning section before coming to Quirk.
Why did you choose to work at Quirk?
It was a good fit! I was offered a fabulous opportunity which was a no-brainer for me.
What drives you in your work?
Delivering something, be it a learning intervention or a workshop, and sensing that excitement and energy.
What do you like about working at Quirk?
Trust. I feel I can be myself.
What professional accomplishment are you most proud of?
Recognising there was a need to enhance communication and people skills within an organisation, I became an Insights Practitioner (similar to Myers Briggs) and started rolling it out to the organisation. I was really proud of how well it was received and how well I delivered it. Even though I have left the organisation, the course is still in demand.
What is the biggest challenge you have faced in your career?
Being in a job that did not align with my personal values. Every day was an exceptionally long day!
What quote inspires you?
Maya Angelou: "People will forget what you said, people will forget what you did, but people will never forget how you made them feel."
I am also a massive fan of Dr Seuss quotes. My particular favourite is: "Today you are You, that is truer than true. There is no one alive who Is Youer than You".