Our Insights
For more leadership insights and decision making techniques, sign up to our newsletter.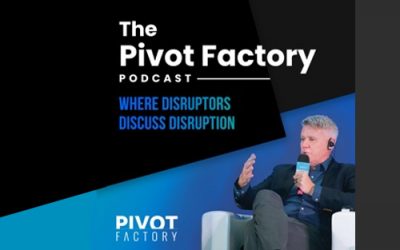 Quirk Solutions' Chris Paton was interviewed by Michael Leadbetter, host of The Pivot Factory Podcast. The Pivot Factory sheds light on how leaders face disruption in interesting ways. On the show, Chris outlined how he applies his military experience in the corporate...
Willful blindness is a legal term used in the legal profession and means that you're holding back some sort of piece of information that you know could render you liable if you were to say it. It's almost about concealing something. In a business context, willful...
The importance of vulnerability to business performance should not be underestimated. Vulnerability promotes authenticity and building connections with people. It can enable an organisation. Vulnerability has been described as being the heartbeat…
In our latest video series, Chris Paton talks to Richard Withers, a consultant specialising in Decision Games for the Pharmaceutical Industry. After 11 years of building up his very successful consultancy firm, he sold it and now works as a strategic advisor. Here's...
In this How to… guide from OPI, Chris Paton highlights the six core principles of good – and well-managed – disaster recovery, regardless of the type of business emergency encountered.
Leading from the front was published in Winter 2019/2020 edition of stronger, ALARM's member journal. ALARM is a membership organisation run by members, for members, supporting risk professionals that support our communities and citizens.
In this video from the series 'In Conversation with Chris Paton' Chris talks with Charlie Wagstaff about his experience of being a leader in The Royal Marines. In an early placement, Chris was leading 27 Marines …
In this video as part of our series 'In Conversation with Chris Paton' Chris discusses with Charlie the common misperception that in the military there is a strict top-down control hierarchy but in reality, the involvement of all team members is vital in operations....
In Conversation with Chris Paton and Charlie Wagstaff. In this video series, Chris discusses with Charlie how he has applied military techniques to the corporate world: Closed Loop Communication. Closed Loop Communication is a technique used by the military that...
You may first have heard of the fitness apparel brand Gymshark when it was announced recently that the Birmingham-based online retailer had hit a $1.3 Billion valuation, having secured investment from the growth equity firm General Atlantic. The story of the Gymshark...
Winston Churchill was famous for his unstinting and seemingly inexhaustible resilience throughout WW2.  He is therefore often seen as the epitome of an individual who never wavered in anything he did. In fact, he was known to regularly change or amend plans as they...
Few organisations have the processes in place to root out the 'unknown knowns'. Chris Paton extols the virtues of 'business wargames' as a means of getting this invisible enemy into your sights This article was written for and published by Continuity the...
For more leadership insights and decision making techniques, sign up to our newsletter.