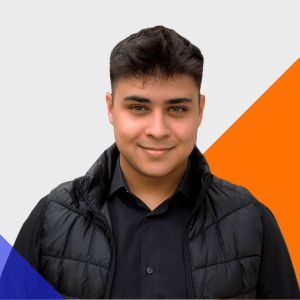 Tony Page
(he/him)
Operations Manager
Joined Quirk in October 2021
From Aberdeen, Scotland
"Be fearful when others are greedy, and greedy when others are fearful."
Can you describe what you do at Quirk in 5 words?
Help clients achieve their potential.
How did you come to join the Quirk team?
I started out studying International Business Management at undergraduate level, before moving to the Luiss University in Rome to study Economics, Money and Banking. Following this, I have worked in cybersecurity and as a financial analyst at BP, alongside studying alternative investments with Harvard Business School. I am currently pursuing a Masters in Banking and Finance at the University of St Andrews, as well as a charter in Banking and in Financial Analysis.
Why did you choose to work at Quirk?
I chose to work at Quirk as I have studied SME business improvement at university, with a thesis which focuses on business wargaming (one of Quirk's key focuses) and its specific use case within SMEs, particularly facilitated through consulting. Working with Quirk Solutions allows me to put my research to use in a meaningful way. I have a strong passion for consulting – encountering modern problems and finding innovative solutions to them.
What drives you in your work?
Knowing that the contribution I make is of real meaningful value at scale, and in particular knowing that Quirk is there to help businesses' performance when they need it the most.
What do you like about working at Quirk?
The ability to learn from experienced professionals, and the company's propensity to place high levels of responsibility on you so that your work has great meaning.
What professional accomplishment are you most proud of?
Graduating with a First-Class degree in International Business Management, and my qualification from Harvard Business School.
What is the biggest challenge you have faced in your career?
Switching my mindset to suit the specific industry I'm working in – however this can sometimes be an advantage, as it allows me to think outside the box and perform in a more creative way.
What quote inspires you?
"Be fearful when others are greedy, and greedy when others are fearful."