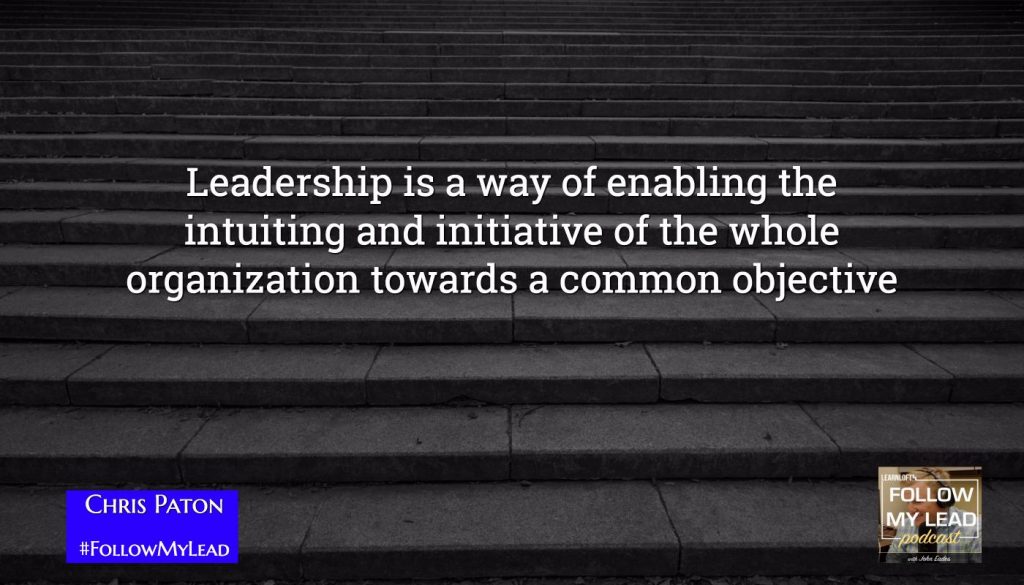 "Leadership is a way of enabling the intuiting of the whole of your organisation towards a common objective. If you get leadership wrong, people in your organisation are only following your ideas which causes major issues.
Chris Paton, MD of Quirk Solutions recently chatted with John Eades of The Leadership Podcast about Leadership and the role of wargaming in developing organisations which have strong leaders, effective and positive communication and success.
In the podcast Chris and John discuss:
What is Business Wargaming?
What value do organizations receive by using Business Wargaming?
What is the road to Abilene Paradox?
Why failures occur in organizations
Why sharing plans out loud in front of a group should be a requirement
Why is leadership so important?
Listen to Podcast here.